Your Partner in Growth
Helping Executives Launch and
Accelerate Their Own Business
Are you ready to launch or accelerate your business?
It's that pivotal moment. You've finally decided the time is right to start that business or take it
where you know it needs to go. Leverage the insights of an expert who can equip you with the
tools to get you on the right track. Take a moment to learn more about what inspires
Lisa to serve her clients.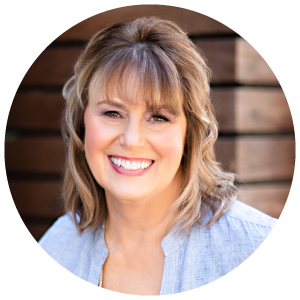 It's a pleasure to meet you.
I'm Lisa McGuire, a business growth advisor and marketing consultant. I specialize in business roadmaps, message strategy, and personal branding for consultants, coaches, and professional service businesses. I also co-host the Business Growth Insiders Podcast. It's my belief that every business owner deserves to do work they love and have the business they were created to build. I'm committed to helping them develop the right type of strategies to accelerate their business so they can focus on their sweet spot, doing the work they love.
Schedule A Call
"I believe every business owner deserves to do work they love and have the business they were created to build."

WHERE IT ALL STARTED
It was a gray January morning when I walked into a meeting at the company I'd help grow from a start-up. I was excited to present an accelerated sales strategy but instead, I was told my position had been dissolved. Like others who find themselves suddenly displaced, I spent the next few weeks trying to discover who I was without my work and professional support community.
It became abundantly clear I no longer wanted to invest my talents in a company with the power to control my future. I shared my thoughts about starting my own business with a friend.
His response, "Lisa, it's clear what you do. You make others look good and sound great." It was one of those life-defining moments you never forget.
Ten weeks later I launched a company to help business owners do the work they love by positioning their companies to grow their business. I took advantage of the time to build upon my experience and trained as a StoryBrand Certified Guide and later, earned certification as a Business Made Simple coach.

THE SECOND AHA MOMENT
My company launch was carefully orchestrated, but I was spinning my wheels. I spent weeks agonizing over choosing the right software tools. I knew I needed to find a niche, but couldn't narrow it down. I forced myself to attend networking events in hopes of having one meaningful conversation.
One of those conversations helped me realize I was going through the motions, but not integrating my unique talents into my work.
It took someone outside of me to see what I'd been holding back.
Starting a business was nothing like working for others. It's one thing to be an expert in your industry and something completely different to build your own company around it.
I saw the chance to help others learn how to move closer to having the business of their dreams while gaining the confidence they need to know they are doing it right.
It was the same path I had struggled to navigate only a few years before. It was then I discovered…
We heal our hearts when we serve the people who we used to be.
I'd love to connect. You can find me on LinkedIn, Facebook, and Instagram.
Professional Training and Continuous Learning
You need an advisor who knows what's working now and what's coming next.
Why Business Made Simple Coaching Certification?
With thousands of business coaches, how do you know which one to choose? You need more than a cheerleader. You need an expert who is equipped with proven tools to deliver results for their clients. Lisa leverages her 20+ years of coaching and mentoring to help her clients soar can help you take actionable steps to grow your business organization, culture, and revenue.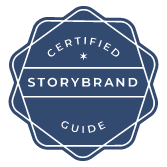 What's a StoryBrand Certified Guide?
StoryBrand Certified Guides make up less than .005% of the world's marketing experts. They are beyond mere marketers. They obsess over their client's success. Specially trained in business storytelling, they implement a narrative framework and apply it to executing sales funnels including messaging guides, website content, lead generators, video scripts, social media, email campaigns, and sales scripts and pages.
Lisa leverages her 20+ years of coaching and mentoring to help her clients soar.